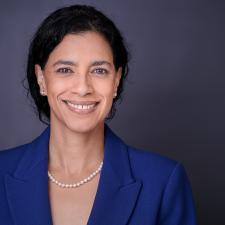 Tanya Tighe
Senior Manager, Organizational Health & Safety
Tell us about your career journey that lead to your current role? How long have you been with the district?
 Early on in my career I was blessed with opportunities to facilitate the design, development, and implementation of OHS management systems in remote exploration operations in Nunavut, Yukon, and Northwest Territories, Canada; Guyana, South America and Ethiopia, Africa. Coming home to BC in 2010, I shifted focus to the public sector with a OHS specialist role on the City of Surrey's HR Team. In 2015, I happily accepted a position with the Abbotsford School District.
 
What is the best part of working for the Abbotsford School District?
The best part about working in HR at Abby Schools is helping people who help people. It is such a joy to visit the schools and see the world-class learning going on for kids. Supporting these amazing folks whose efforts create safe and inclusive educational opportunities for children has truly been the highlight of my career.
 
What is something unique about you that you would like to share? Do you have favorite hobbies or activities outside of the office?
In addition to ongoing studies, my interests include culture, history, music, film, reading, travelling, gardening, hiking, and spending time with family and friends.