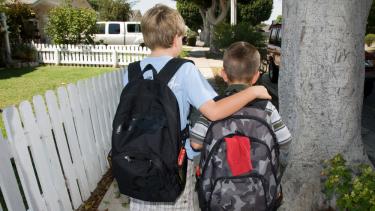 School Catchments
Neighbourhoods & School Locator
Abbotsford School District offers educational options such as Fine Arts, French Immersion, Traditional School, Career and Trades programs and other choice programs, at sites across the District. These District Programs are open to students both inside and outside of the District.
How do I find my catchment area?
Schools LocatorDistrict Catchment Maps
This information is provided as a tool to assist in determining attendance areas. It is recommended that the school catchment maps and school locator be used together to confirm a school boundary. If you have any questions after consulting the information via this website, including whether your home falls within a school catchment, please contact the District office at (604) 859-4891.
How do I make a non-catchment request?
Parents may make in-district non catchment requests. The school district will continue to manage enrolment in overcrowded secondary schools. The school district has restricted the number of non-catchment requests of students entering Yale Secondary, Robert Bateman Secondary, Abbotsford Senior, W.J. Mouat Secondary, and all their feeder schools in order to reduce enrollment over time.
Additional Resources