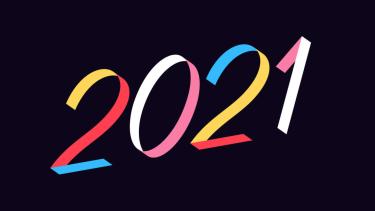 My Big Three for 2021
January 12, 2021
Happy New Year! It has been my practice over the last few years to share three predictions for the coming calendar year in the world of education, acknowledging that things understandably change incrementally in our world. Most of the ideas I proffer relate to changes that K-12 education has to undergo to make it more relevant, engaging and meaningful to meet the demands of a modern and fast-changing world for our students. Naturally, I have focused on pedagogical and structural changes that I anticipate would leverage some of the outcomes we aspire so achieve. Prior to looking back on last year's predictions, I made my rough list for 2021 based on the extraordinary global pandemic that has ravaged the world for the last twelve months. My key question was how might schools be materially different after the pandemic? I then took a look at my big three for 2020 to see how well it resonated with my current views for the coming year. I was a little taken aback when I realized that the three ideas were quite similar, though with some markedly different perspectives shaped by the pandemic. As you will note, COVID 19 has been a remarkable accelerant to how these concepts will find a place in our education system in the months ahead. 
Social-Emotional Wellness
Last year I had acknowledged the importance of SEL based on several factors. First of all, we were in the middle of our 2020-24 strategic plan consultation, and mental wellness was emerging as a consistent theme among parents, students and staff alike. Our elementary schools had been leading the way in doing this work, and we were pleasantly surprised that students and staff in our middle and high schools were extolling the virtues of social-emotional learning, recognizing something that we have intuitively have known for time: we learn best when calm and alert, and emotionally & psychologically safe.
Fast forward twelve months, and we find our schools in the most stress-inducing environment any of us can remember, and the importance of a safe and nurturing learning environment has come crashing home. I have been truly impressed with how our schools have answered this call. Teachers and support staff have demonstrated some incredibly creative ways to support students during this challenging time. Perhaps the most common practice has been the onset of "soft" starts and closes to the school day where teachers check in with students about how they are feeling. We have also seen structured body and brain breaks throughout the day in multiple schools.
One of the big aha moments has been the correlation between student wellbeing and that of their teachers. It is much more likely for students to be centred when their teacher is, so a clear focus for school systems going forward is to heavily invest in teacher wellness in a way that makes it symmetrical to student wellness. As we navigate the pandemic for the rest of the year, strategies such as these will be essential to deeply engaging students in learning. My key prediction for 2021 as we look forward to the promises of a vaccine, is that schools will continue to be more engaged in emotional/mental wellness not just because it supports students during this traumatic time, but mainly because it's simply good practice.
Systemic Inequities
This time last year, I spoke about equity in terms of the importance of students seeing their identities acknowledged as part of the ecology of their classrooms. The idea was that as schools recognize the importance and unlocked the potential of the core competencies related to positive personal and cultural identity the greater the opportunity for students to deeply engage in learning.
However, 2020 revealed issues of (in)equity in a much more dramatic manner, sparked by the murder of George Floyd and the resultant worldwide protests for social justice. As I noted in my subsequent post, our children were watching, and our education system needed to come to grips with the longstanding systemic inequities which impede the progress and aspirations of countless students. While racism is its most damaging manifestation, inequities exist in other areas like ethnicity, gender, and sexual orientation, to name a few.
Covid-19 has been a harsh teacher. While it does not discriminate, it has revealed systemic inequities in our society and, by extension, in our education system. For instance, we should not be surprised by the disproportionate representation of black, indigenous, and people of colour in COVID-19 infection rates, and we should not be surprised by the negative impact that this has on educational outcomes for students in these families. Schools are more than just a place to learn, and so the families who rely on us for meals (for instance) might be doubly harmed by pandemic school closures. So while (in)equity will remain a theme in education for months to come, I think we will see more school jurisdictions coming to grips with the systemic equities within their schools and begin to develop more holistic and legitimate responses to address them, both in the classroom at the governance level. Our society should demand no less.
Rethinking the Place Called School
Last January, I said, "More and more teachers are taking advantage of the opportunities (afforded by the BC Curriculum) and will get students out of their classrooms and into the community, into their backyards, local green spaces, shopping malls, you name it. These spaces can also be virtual." Again, this is the type of thing that we do to make learning more meaningful, experiential and relevant, but during pre-pandemic times we could afford to do so incrementally. There is nothing like a disruptive force to accelerate change. Amid the waves of upheaval caused by school closures last spring, came numerous creative models of remote and blended learning. Teachers grew leaps and bounds in their capacity to deliver online learning. Like many other jurisdictions, we migrated our secondary schools to a quarterly system and required our students and teachers to complete around 40% of their program of study online. We had no choice.
In addition to the tremendous improvement in our capacity to teach using these tools, we have two pronounced takeaways that will drive us into the future. Firstly, we have learned that there are some students who learn better using online modalities, and will need to continue to teach them this way. Secondly, we have learned that if students need not be in the building 100% of the time, then we must treat their classroom time that much more preciously. We have begun to ask ourselves what the place called school should/could be like pike post-pandemic, and I think we will see schools begin to leverage these two facets to create structures that are more amenable to our vision for meaningful, authentic and relational learning for our students. We will escape the pandemic, and I am optimistic that the hard lessons we have learned will be part of a new DNA of schooling.