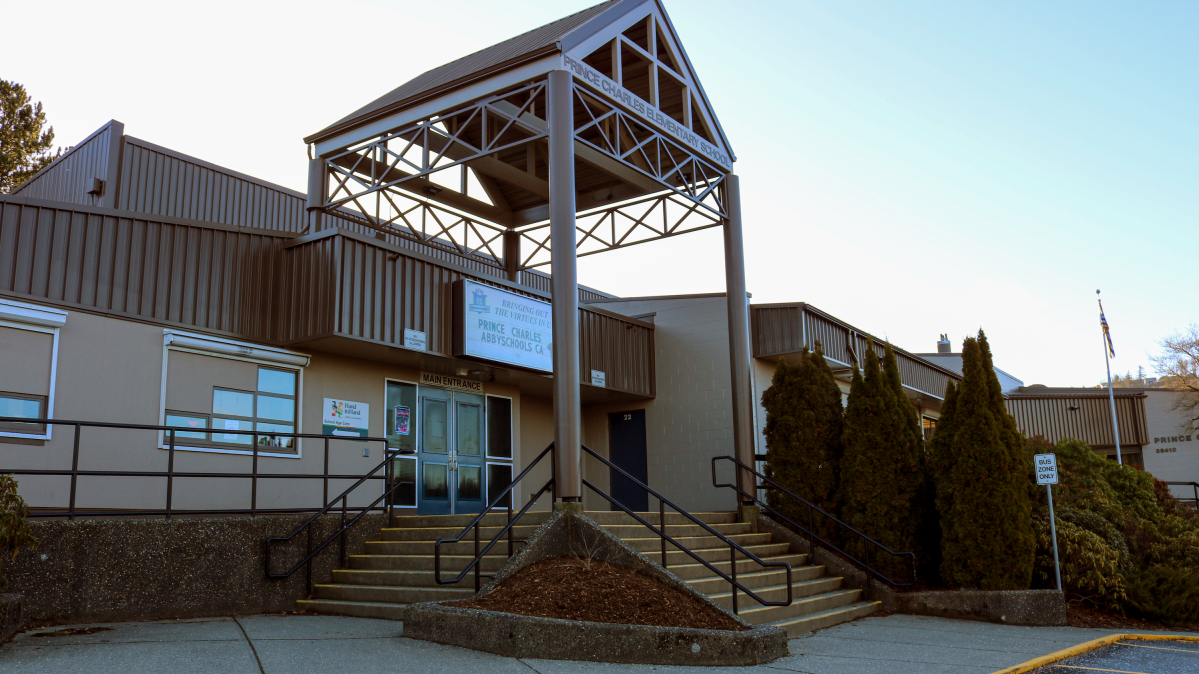 Prince Charles Elementary
School Directory
Bringing Out The Virtues In Us!
Please take some time to have a look through all the exciting things happening here at Prince Charles Elementary School.  We are a K to Grade 5 school in Abbotsford, B.C., Canada.  We are "The Home Of The Royals!"  We value Respect, Empathy, Integrity, Honesty, and Excellence.  
We have 295 students enrolled in 13 divisions.  As you'll see from our website, we have something going on here all the time.  From theme days to special events, the three 'Rs', and a lot of cool technology.
Email us if you have questions, comments, or would like to know more about us.