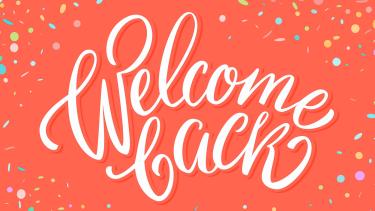 Welcome to the 2021-22 school year!
September 7, 2021
This will be a year to remember. I think all of us are happy to put 2020-21 in the rearview mirror. While we did a truly heroic job of navigating the pandemic last year, I think it's fair to say that none of us wants to do it again. But let's take a minute to reflect on our efforts. Not only did we live through a once-in-a-lifetime pandemic, but we were also able to keep our schools open, take care of each other and – most importantly – fulfill our mission to provide the best possible education to our students. Our community and society in general owe a debt of gratitude to school district staffs around the province for the steadfast focus on our children during our darkest hours. I am honoured to work with staff in our district. We did it!
As we optimistically look to what we believe is the start of the post-pandemic era, we must now focus our energies on revisioning our education system based on what we have learned over the last eighteen months. What have we learned? There are many lessons we will take with us, but I will highlight three key ideas I shared with our leaders at our recent Leadership Conference:
People: We are the ones who make a difference in the lives of our children. Regardless of the position you play on the team, we know that the people are the ones who will bring our vision to life. We learned that our people cannot serve children unless they themselves are well. Some of our staff struggled with the changes we had to make, and were absolutely exhausted by the end of the school year. We celebrate their resilience, and their commitment to bounce back even better, but know that much support is needed to do so effectively. We must continue to invest heavily in the adults around us to ensure that they, in turn, give their best to our students. We must celebrate the team members who make a difference and be there for each other when needed.
Purpose: It should not be lost on any of us that the pandemic has exposed the inequities that have long existed in our society. COVID-19 accelerated the cries for equity and justice for many in the racialized community. Our schools aspire to be the great equalizer in society and to uplift our children regardless of their background, race, ethnicity, gender identity. However, we saw much clearer that structural inequities still exist broadly in society and specifically in our school systems. Whether it was the murder of George Floyd or the discovery of unmarked graves at Tk'emlúps te Secwépemc, we know that these sparks were our loudest calls to action. As a school system, we must lead the way in making our society more equitable and just. In truth, our education system will have failed its fundamental purpose if we are unable to make success a reality for each child in our care. Our purpose has become clearer. We must lead truth and reconciliation. We must lead for inclusiveness. We must lead for equity and justice. We must be merchants of hope. We must demonstrate the courage to do what it takes to build a better Canada for the next generation.
Passion: The pandemic also helped us to validate the importance of human connection. We are reminded that learning is fundamentally a social endeavour, and despite our best efforts with technology, nothing beats genuine human connection. We have seen the impact of limited contact on our students, and must bring our best thinking to how we capitalize on the human connection available to us as we support them in the months ahead. While our families truly appreciated our efforts to keep schools open, our students were loud and clear about how they missed the things which drive their passions for learning. Our students and staff are looking forward to deeper engagement in the arts, athletics and other intellectual pursuits. We must rekindle these passions and take hold of this moment to deeply engage each other and make our vision for student learning a greater reality.
In much the same way that we succeeded last year, our students are counting on us for a safer, deeper and more engaging school year. Our schools are the hope of a brighter future. As we prepare a momentous year ahead, I challenge each of us to re-connect with our people, re-engage with our purpose, and re-ignite our passions.